Jobs
Careers Home
Welcome,
From here, you can explore opportunities to join a team of professionals dedicated to helping save the lives of patients in our Mississippi hospitals.   Mississippi Blood Services (MBS) can develop your career in our medical, lab or business operation areas.  Regardless of the role you may play in our organization, you will be a vital part of helping achieve our mission: to provide a safe and adequate supply of blood, blood components and related services to our partner hospitals.  (That's a fancy way to say WE SAVE LIVES!)
We don't have pool tables and free fruit trays every day, but as an equal opportunity employer we do take affirmative action to attract, promote, and retain the most fully qualified candidates without regard to race, color, creed, sex, national origin, religion, age, disability, pregnancy, veteran status or any other protected characteristic. Because of our commitment to equal opportunity, we have an awesome diverse workforce!
We welcome women, minorities, veterans and individuals with disabilities in our workforce. If you need special assistance, please contact our H.R. Department at 601-368-2674. Interested parties may view our Affirmative Action Plans by contacting the H.R. Department.
If you're just looking for a paycheck, we may not be the best fit.  But if you are interested in meaningful work where the mission is worth the commitment, we invite you to keep us in mind.
Search Jobs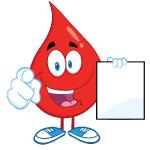 Applicant Rights

Applicants have rights under various Federal employment laws. For more information, click the links below:

Family Medical Leave Act (FMLA)
Employee Polygraph Protection Act (EPPA)
Equal Opportunity Employer (EEO) 
EEO Supplement